Reading Time:
3
minutes
Creating a stunning bio has been one of the major factors that limit many
people but there is a solution to that and that is what I will be sharing in
this article.
In this short article, you will learn how to create a stunning bio that will speak of you in a few lines.
Please take note that the short bio I mean here may differ from your normal profile and at the same time, you may also use it as your normal profile.
While your profile contains almost everything about you and what you have
achieved, the bio may not contain all of these.
Under your short bio, you may not necessarily need to include all your education or career journey but nevertheless, you can summaries all of them in a few lines.
To write a stunning bio, follow these methods:
The first stage of creating a stunning bio starts with an introduction
Begin your bio by
introducing yourself, and always write in the third person
Yes, write in the third person as this will add more value to you and speak well of you too
For example, write "Mayowa Onabanjo is business savvy and digital business expert" rather than "I am a business savvy and digital business expert"
State what year your relevant work experience began, such as "he started his entrepreneurship profession since 2016" or "worked as a business mogul since 2016," and list any areas of specialized expertise.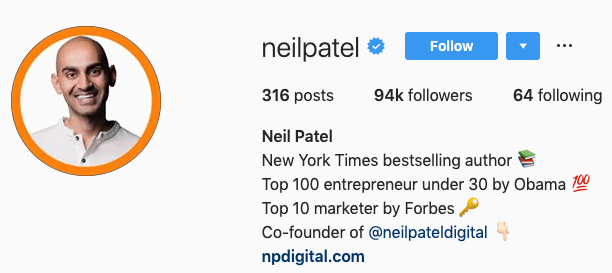 EDUCATION AND
CREDENTIALS (option)
List your education after
the introduction sentence, including the name of any degrees you have earned
and the institution you attended.
Include any other relevant
experience, such as additional certifications earned, the names of any professional organizations
that count you as a member.
NOTABLE
ACHIEVEMENTS (option)
Here, you need to
understand that you need to keep everything brief for the intended audience of
the bio so that you don't over-write
Over-writing your bio will make it looks like an advert
In brief, state notable
achievements or awards earned.
For example, write "2 times Oscar award-winning"
Keep the information
relevant to the intended audience of the bio.
You can list the names of
any publishing houses or magazine titles where your work has been published and
as well, you can highlight awards or other recognition you have achieved
Conclude the bio by briefly
stating any current or upcoming projects, such as a new book coming out if you
have any
You can as well include
where you reside if you wish but it is not mandatory.
Finally, always adjust the bio as necessary such as when your education, expertise or achievements change to reflect the most current information.
Please follow and like us: