Reading Time:
6
minutes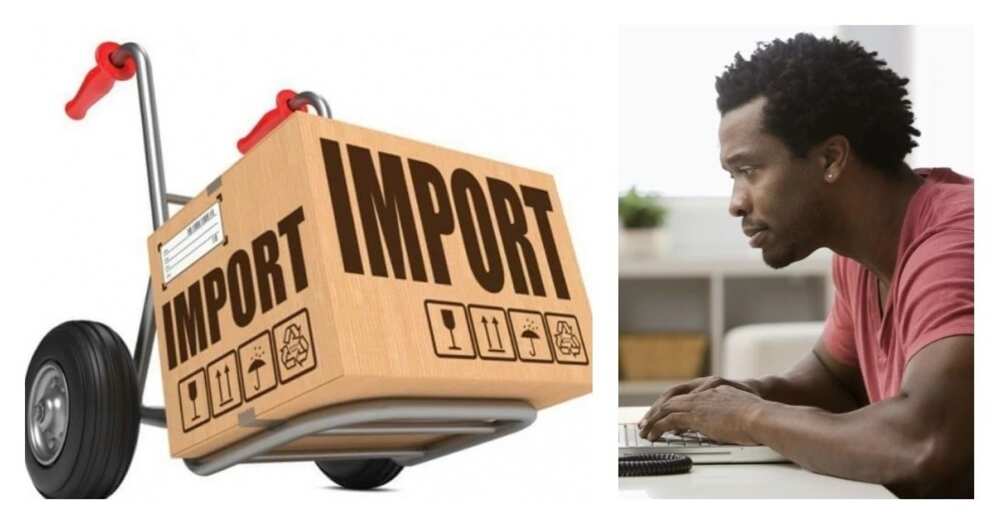 In this article, I will be sharing the secrets and tips you need to start a mini importation business and how to run it successfully.
As
we all know that one of the best ways to create wealth is by
having multiple streams of income, which is absolutely a fact and with mini
importation business, you won't just have another source of income, you'll have
a strong source of income.
Just
pay attention and follow me.
To
start a mini importation business, you need knowledge of your market and
products. The reason you need this is to prepare you ahead and make you stand
strong in the industry.
Just like I said above, I will walk you through how to start profitable mini importation business in any country you are currently living in.
This article works for
anyone living in any country.
Another thing you should have in mind is that you can start a mini importation business with less than $30 and turn it to a multi-million dollar business.
It is possible if
you do it right and have a business master plan in place that will guide you
and like I also said before, make sure you understand your market very well so
that you totally supply what they need rather than what you think they will
need which they may not need and also you need to also know the right products
that are highly demanded for in the market.
I want to say this that, before you order your product from any seller, make sure you go through the product description you want to buy and every other detail too to avoid any unpalatable issues.
Know the shipping cost before you order
your products from the seller or supplier or manufacturer and make sure that it
is not higher than the value of goods you are buying.
Another thing you should pay attention to is whether the product you want to buy has clause such as minimum order quantity, maximum order quantity, mode of payment, and whether the company is authorized to sell or ship globally or not and, many other factors to consider.
Also, you will need to have these materials
listed below:
A computer or mobile phone with internet
A valid contact address where your products can be shipped to, at least a phone number and a valid email address.
Few cash to get started (as little as $30)
A credit card that you can use to make your payment online.
You don't need an office or a warehouse at the start but you can later get an office or a warehouse when your business is boom but you can start at the business at the comfort of your home.
So, let's go.
But before we digress more, let me quickly tell us
what mini importation business is all about.
Mini importation business is the activity of buying products from overseas at a cheap price and resells it at a high price.
And, because the
business is called mini importation does not mean the business is small.
There are people who invested a huge amount of capital in the business.
You can make as
much as 300% on any product you order.
Now, let's go into
the details now.
Step 1. Product Sourcing:
The first step you need in mini importation is to source for the suppliers of your products.
It depends on country you want to deal with but in most cases, people use China-based suppliers and America and European based suppliers too but the truth is this, it does not really necessarily need to be from those places or regions, there are some suppliers who sell good products at low price in the middle-east, Asian countries, and the rest but in most cases, people focus majorly on China, America, and some European countries.
Though, China is the number one source for hot and fast selling products around the world. You can call it an international warehouse or manufacturer even though some people condemn most products that come from China and labeled them inferior but the truth is this, it is not all the products that are China made that is inferior.
Most of the products
we use worldwide are produced in China. So, you can focus on China suppliers
for your product sourcing.
You can leverage on these web stores from China I listed below to source for your products but like I said earlier on, ensure you read the product details before you order.
So, go to those websites above and check them out and remember to always go for winning products that high demand.
Step
2: Buying
and Shipping of Products:
After you have sourced for your products, the next you should do is to make the buying purchase decision and ship your products.
I said something earlier on that there are some companies who are not licensed to ship globally and in this case, the best you can do is to look for a reliable shipping company that can pick up the product on your behalf then ship to your address.
So, you will need to purchase your products and make a payment.
When it comes to
payment, some prefer wire transfer, some accept credit card, some cheque but
irrespective of what your supplier may prefer, find out before you proceed with
your order in order to avoid any payment issue that may arise.
You will also need to
ship your products and this is where you need to have a solid agreement with
our supplier whether is going to bear the cost of the shipping or you will be
the one to bear the cost and also, find out if there is still any custom duties
you are going to pay when the products reach point of entry.
Another thing you should pay attention to when buying from any supplier is product rating and feedbacks.
They mean a lot, check them out. See what people are saying concerning the product you want to order before you buy it.
Be smart and don't
fall prey into the hands of online scammers.
In some instances, some
products are free delivery but they have their own clauses too. Some of them
take up to 30 days before delivery and, at the same time, there are some
products that are Premium delivery
and what this means is that they are faster when it comes to delivery. Around
3-5 days delivery but they are not cheap.
Step 3. Market
your product:
When it comes to running a successful business, marketing and advertising are very important and you must cultivate the habit.
You need to market your products.
To market your product, you can use:
Word of mouth
Local ads
Referrals
Print flyers
Influencer
Media
Selling on top eCommerce and marketplace platforms
Setting up your website
Creating Your Advert Page
Downloading Video and Product Image
Running Facebook and Instagram advert etc.
Ensure you do all you can to market your products to the world.
You can as well partner with some marketers who sell the same products
you are selling.
So, market your product and the more you can do the more you will
get.
Step 4. Sell your Product and Make Money:
Since you will need to do the delivery of your products, you need to figure out how you will handle that.
Do you want to do it alone or you want to leverage on the third party to help you do that?
It is paramount that you figure out the channel you will be using
to deliver your product when there is an order.
I will urge to partner with some local delivery companies because in most cases, you can't do it alone and the reason I said this is because you may have some orders from places you can't go by yourself but these courier companies can reach those places.
Another thing you have to put into consideration is your gateway
payment and what I mean here is how do you want to receive your payment when
there is an order.
Is it going to be pay on delivery or payment before delivery and if it is paid before delivery, which mode would you prefer?
Is it payment via bank transfer? Payment via online gateway payment?
Cash? Wire transfer? and the rest.
So, go and explore with you mini importation business.
Please follow and like us: